Difference between Quick Lane or Main Service in River City Ford
Difference between Quick Lane or Main Service in River City Ford
Posted on June 18, 2020
Whatever model of Ford you drive, it's a highly sophisticated piece of technology built from thousands of parts that need to work in harmony. To keep it running smoothly, following a suitable service schedule is vital but service isn't just a service.
There are two main types of service we offer here at River City Ford, Quick Lane vehicle servicing, and the main shop service. What's the difference, and which should you choose?
Quick Lane Service Offers
The Quick Lane service at our Winnipeg location doesn't need an appointment and offers the routine tasks you need to keep your vehicle in good day-to-day health. It not only fixes any minor faults, but takes the preventative steps needed to help stop any new problems from building up.
Quick Lane is the option to choose if you notice a new light appearing on your dash, such as the engine or oil light so that our technicians can take a look and provide a solution.
It's also the option to choose for all the regular, minor maintenance jobs which you might not have time to do yourself, such as oil and filter changes, light checks and bulb replacement, cooling system flushes, and so on.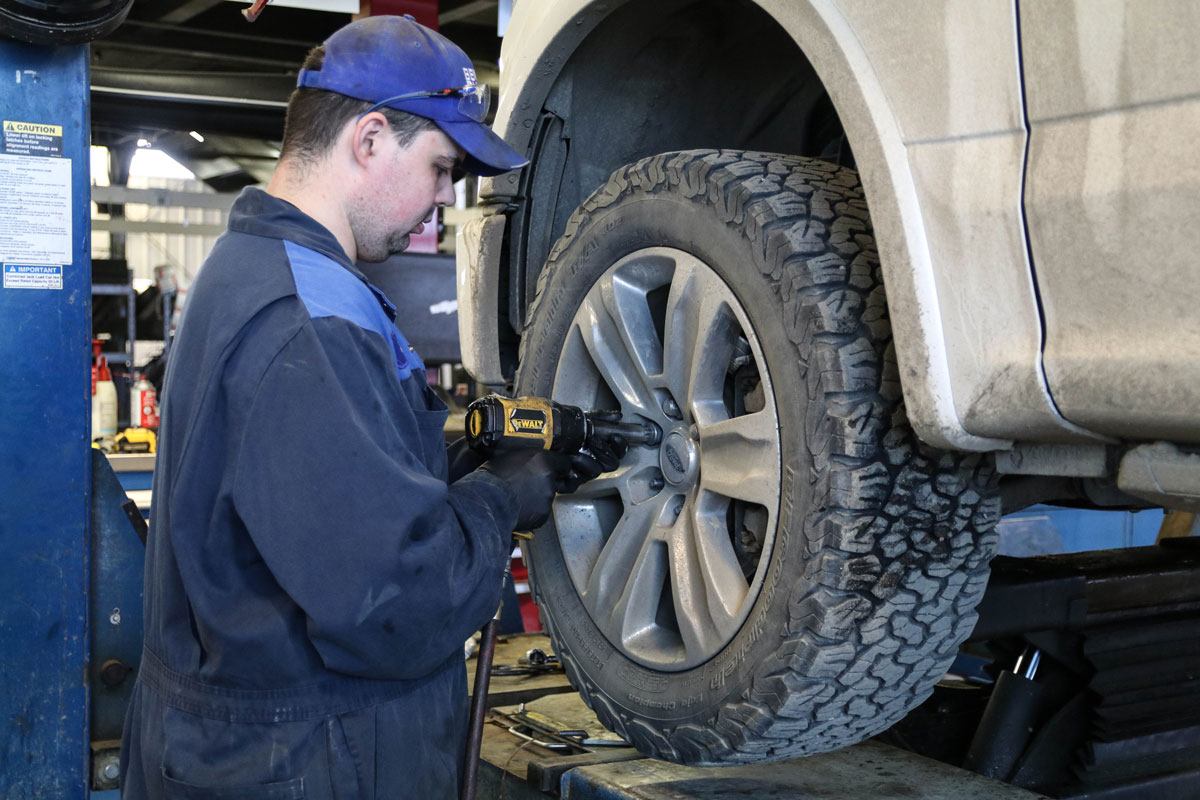 However, our Quick Lane service can also offer more extensive checks and tune-ups, including:
- Brake inspections. 
- Routine engine tuning. 
- Transmission inspection and service.
- Tire rotation and balancing. 
- Wheel alignment. 
- Minor mechanical work including hoses, belts, spark plugs, and so on.
This level of service is convenient and extremely quick, and is ideal for putting your car through every six months or 10,000km, whichever comes first.
Main Service Offers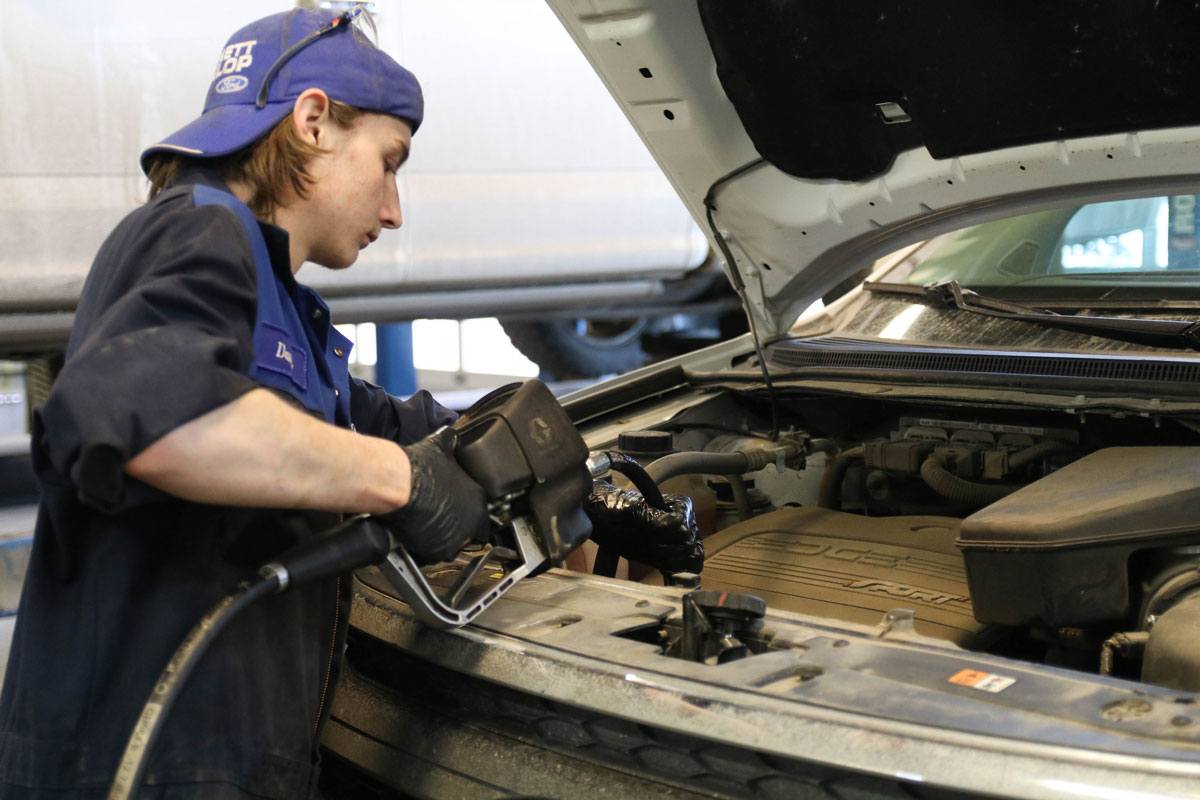 A main service, also known as a full service, takes things to the next level. Main services should be alternated with minor ones, so that your car has a full service every 12-24 months depending on the make and model. Main services can also be a better choice for older cars which need more attention.
The checks and tune-ups carried out in a main service are more complicated and require more time. Because of this, if you suspect that your care needs more than a Quick Lane service, we recommend that you always book a full appointment before visiting.
The procedures offered in a main service include full inspections of the transmission, brakes, exhaust, and electrical systems in your car.
A full service will also check the suspension, shock absorbers, wheel bearings, and other major parts. Small problems can usually be fixed during the service itself, while more major ones may require an appointment at the repair shop to complete the work.
Book Your Appointment for Ford Vehicle Servicing, Repair, and Auto Maintenance in Winnipeg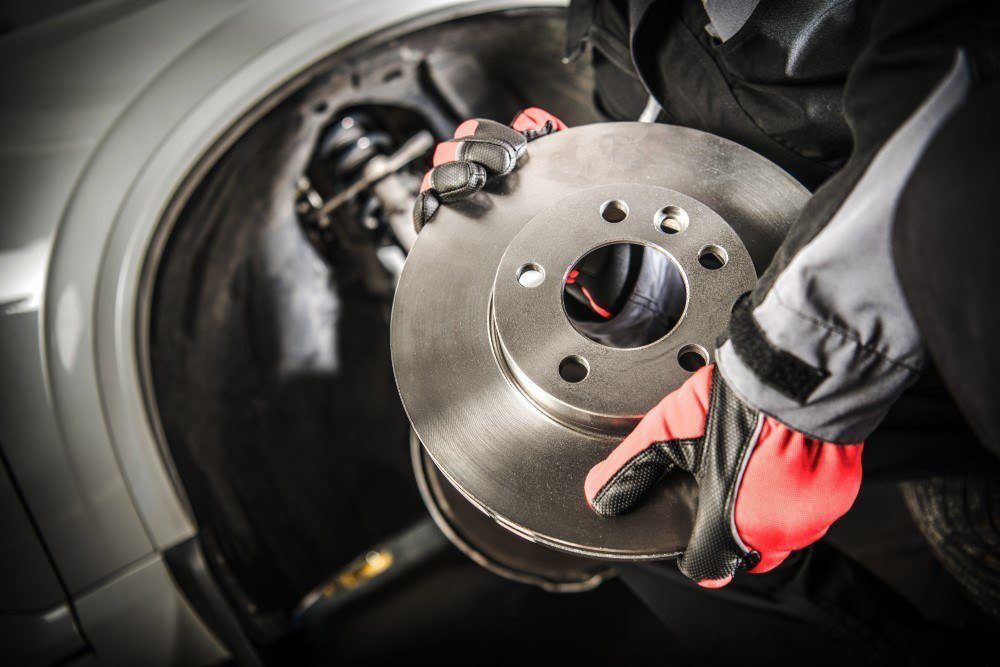 For speed and convenience, our Quick Lane service in Winnipeg is ideal. But for larger servicing jobs, or if you want 100% guaranteed no waiting at a time to suit you, then it's easy to book a service appointment online.
Simply click here to access our booking facility, let us know your vehicle's make, model, and year, and we'll do the rest.